Each month we recognize a standout provider who has demonstrated excellence across the board. This April, it's Brian S. in Detroit!
📍 Service Area: Berkley, Birmingham, Ferndale, Hazel Park, Warren, Southfield
✔️ Background Checked
🌿 565 Jobs Completed
⭐ 4.91 Customer Rating
📅 Joined LawnGuru: January 2016
Growing up just blocks away from one of the top restaurants in Michigan, (shoutout Mabel Gray), Brian's standards were set high from a very young age. He's been known to call himself a perfectionist and that quality shines through in his work.
Whether Brian is faced with an unruly lawn that hasn't been mowed in years or one that's been pampered on a weekly basis, the end result is always the same – Brian isn't loading mowers back onto his trailer until the lawn is in pristine condition. After all, his work is his billboard, and he wants to make sure he's always on-brand with his advertising.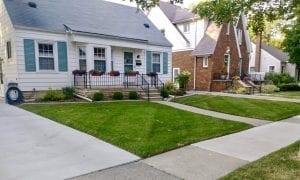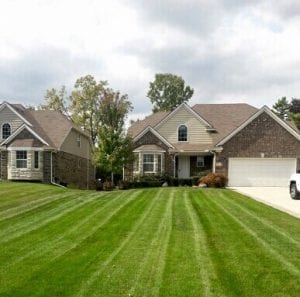 While some homeowners are happy with the routine service they order for their yard, many want advice from top quality professionals like Brian. Brian uses his 10+ years of experience to ensure his customers' lawns are always showroom ready. His expertise extends beyond grass cutting, which is why you'll often find Brian giving his clients simple solutions to seemingly complex problems. Brian understands how his customers think and what they want, Pinterest worthy lawns that rule the neighborhood without blowing up the budget.
Exemplary professionalism and performance didn't happen by accident, where did Brian get started?
Brian worked for a local landscaping company when he was younger and quickly climbed the ladder to become a foreman. It was there he learned how to assemble and run an effective crew. In fact, Brian believes a small team of highly committed guys is what enables him to accomplish more work that is completed to a higher standard; teams populated by the best will consistently outperform their peers.
This managerial experience and focus on the result is something he says he'll use every day for the rest of his career. Kudos to the company that taught Brian, we're grateful for you, and so is he!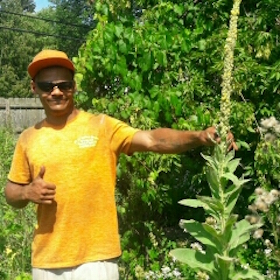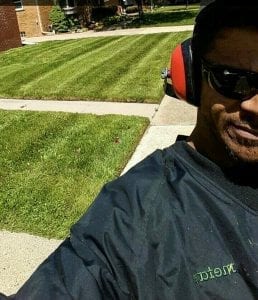 Still, it wasn't always sing-alongs, rainbows, and butterflies for Brian.
As a foreman with a baby on the way, he was forced to pick up an assortment of side jobs to make ends meet. Being a seasonal professional, Brian was accustomed to being laid off, however, each year his pride plummeted as his compensation was relatively flat while his responsibilities climbed higher and higher.
"I felt cornered and helpless. Being the breadwinner, this time of year used to be downright depressing."
With steady work coming to an immediate halt and a beautiful baby boy arriving soon, supporting his family became incredibly challenging. Brian knew he needed to make a change.
He couldn't just wait for work to present itself, Xavier was coming into this world and he knew he needed to build a life for him.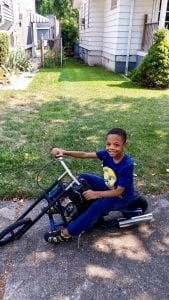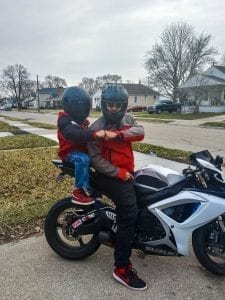 He talked to his family, did a lot of self-reflecting, set goals, focused on his passions and decided creating his own work was the only solution. It was then that Mr B's Outdoor Service was born.
After establishing himself and his company, Brian stumbled upon LawnGuru in the app store. Unsure if it could help him, he signed up and became a certified LawnGuru Pro anyways. It wasn't long before he realized that his business wasn't just seasonal, with the order volume LawnGuru was able to offer him, he could finally keep busy year round.
One thing we have to say about Brian is he has grit. And when that fails, he has Xavier. Brian's now 8-year-old son is his inspiration. The two enjoy basketball, football, fishing and even get down on Fortnite together.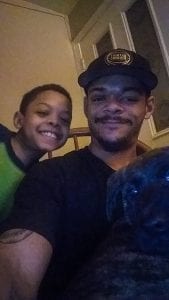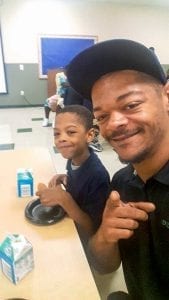 So what's Brian's favorite thing about LawnGuru?
"The best feature would have to be the Map View. It's the main hub of all the job offerings on LawnGuru with markers differentiating the type of job. It shows me where I have to be that day so I can easily plan my route on and off the app. LawnGuru only alerts my phone with new jobs within my specific service area, but if I'm ever in a different area for anything, the map view allows me to quickly pull out my phone and take on some one-time services near me for extra money. The gas I use going to one job can let me take on an extra 2 or 3 with LawnGuru."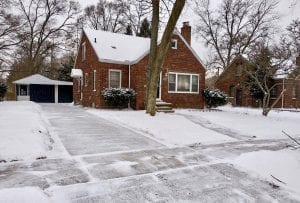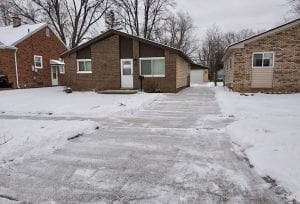 What Are Brian's Customers Saying?
"Top notch and Brian kept his promise to get us cleared out before the 5am commute! If I could give six stars I would!" said Yaro on Vernon Ave in Huntington Woods.

"Brian did an awesome job! We were out of town for Thanksgiving and came home to a clean yard. Thank you!" said Kelley on Brownell Ave in Plymouth.

"Brian left my yard shining AND put a note on my door letting me know I should be running the sprinklers in the morning or at night!" says Jasmine on Coy Ave, in Hazel Park.

"He left the lines I see on other people's yards! I am not sure if that is special equipment or just how he does it but I feel like my yard got detailed. Super Cool," says Todd on Garfield Ave in Hazel Park
These are just the highlight reel of Brian's overwhelmingly positive feedback we've received from his customers. It's clear to us that Brian is a top provider in his community.
Read more about the previous Provider of the Month here. Want to be featured? Drop us a line to nominate your company!