As temperatures start to drop, so will your leaves. Fall is a crucial time to get your yard in tip-top shape before the snow arrives. It's not goodbye for the next 4 months, it's "see you later" and we have the perfect Pro tips to help you in your quest to learn how to winterize your lawn properly!
1. Start Early with a Leaf Clean-Up!
We know it can be tempting to soak up as much nice weather as possible, but your lawn needs your attention sooner than later! The first step to a perfect fall lawn is to clean-up any leaves/debris that may be covering your grass. Just like you, your grass needs to breathe!
Leaving large amounts of leaves on your lawn can quickly lead to dead patches that may be hard to recover from! Scheduling a LawnGuru Pro to do your fall clean-up, will help keep your lawn looking fresh and prevent any damage come spring.
Pro tip: Don't wait until the last minute. When the ground freezes your leaves stick to it making it difficult to remove them before the snow.
2. Aeration is a Must.
You'll want to be sure to schedule aeration before the cleanup. Aerating should take place early fall while the grass is still growing. While you may be tempted to skip aeration, we think it is absolutely necessary to achieve a perfectly full, lush lawn!
Not only will your lawn breathe better, but it will absorb water and improve any future seeding or fertilizer you apply. When it comes to understanding how to winterize your lawn properly, always choose to aerate.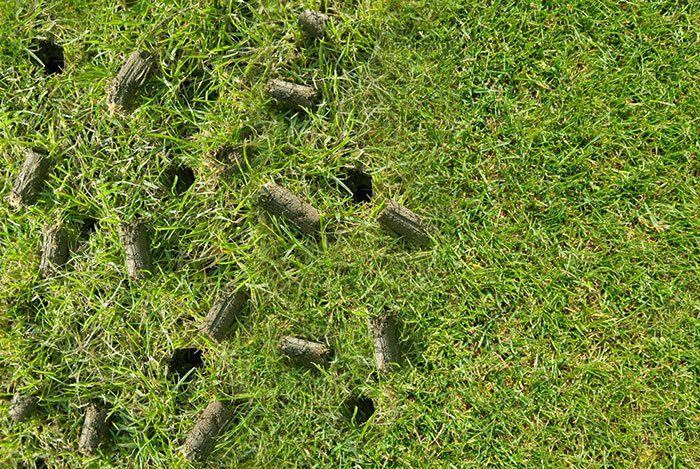 3. Say Yes to Seed.
Add overseeding to your aeration order for max results! Seeding immediately following aeration makes for the best germination because of the close seed to soil contact.
It can be easy to get overwhelmed when choosing what seed to buy, which is why you don't have to. Booking your overseeding service through the LawnGuru App means our Pros will choose the best seed for your lawn depending on the type of grass you have.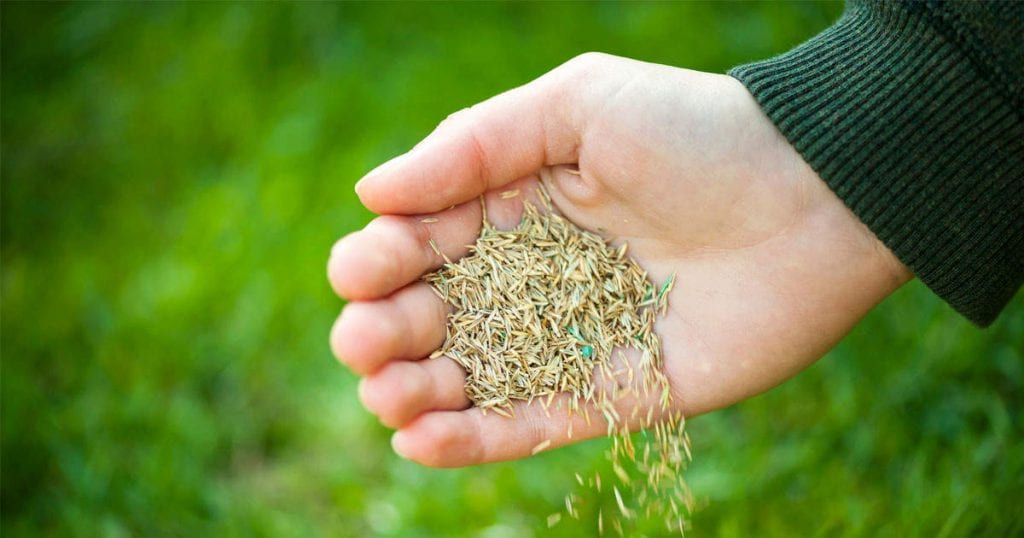 There you have it, Winterization complete in 1, 2, 3!
Now, it's time to focus on getting yourself ready for the cold months. AutoPlow is our seasonal snow clearing service anytime it snows! Here's how AutoPlow works:
Anytime the forecast calls for 2+ inches your order will automatically be pre-routed with one of our local LawnGuru Pros. You'll receive a text letting you know your order has been placed. If you don't receive enough snow at your home to warrant a clearing, you can "skip" your appointment in the app.
[su_button url="https://lawnguru.co/services/snow-plowing/" target="blank" style="flat" background="#6FB734″ size="14″ center="yes"]Get Your AutoPlow Quote![/su_button]
AutoPlow is complete control of your snow service. Only get a clearing when you need it.