Each month we recognize a standout provider who has demonstrated excellence across the board. This October, it's Brad A. in Detroit!
Service Area: Hamburg, Northville, New Hudson, South Lyon, Wixom

Background Checked

1,604 Jobs Completed

4.94 Customer Rating

Joined LawnGuru: December 2015
Brad was one of the first service providers on-boarded when the LawnGuru
app launched in 2015. This is back when the app was solely for ordering on-demand cuts; no options for snow service, shrub trimming, yard clean ups or even recurring lawn service, so as you can imagine, a lot has changed! But one thing has remained constant, and that's the relationship we've grown and maintained with our rockstar pro, Brad!
He got his start in the landscaping business when he was 10-years-old; like most kids, he had parents and neighbors that needed their lawn cut.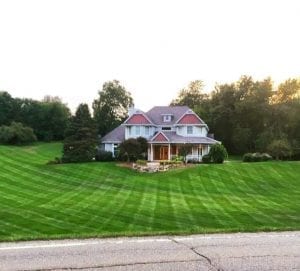 After years of building up a successful landscaping company he was ready for a new challenge and decided to venture into the world of insurance. He sold his lawn company and opened the doors to his insurance agency, which of course began to thrive. Brad didn't leave the landscaping lifestyle completely behind as he continued clearing snow during the winter for some of his commercial customers while also building and growing his young insurance bureau.
If that seems like a full schedule it's because it is, and Brad is exactly the type of motivated dreamer to get it done.
He may have left his life as one of the original Guru's behind for insurance temporarily, but like anything that's meant to be, it always comes full circle.

So here we are, nearly 9 seasons since Brad initially connected with
LawnGuru reuniting to make some landscape magic!
Maintaining high quality results while running two businesses is a lot for this single dad, but being the professional that he is, Brad makes sure his properties are top tier before leaving each site.
Other than striping lawns, Brad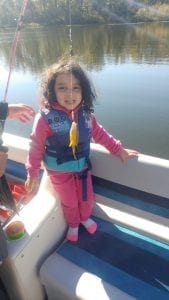 enjoys the art of landscaping; whether that be sprucing up garden beds with fresh mulch in the spring, or enhancing curb appeal with flowering plants. He is not only a contractor, but also a craftsman and views each property with an eye for possibilities.
"I look at the property as a blank canvas and I get to paint it however I want."
At home and on the job, Brad is a super hero.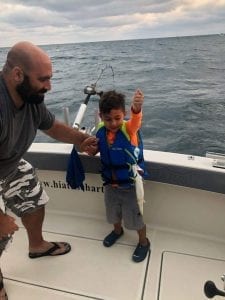 As a single dad and business owner, Brad doesn't have a ton of free time but when he does he likes to spend it outside with his kids! He has two kids- Colton, 6 and Bella, 5. Some of their favorite activities to do together are fishing, grilling, and camping. Spending time as a family helps balance out Brads busy work life, making the most of these moments and learning the valuable lessons nature teaches. He also enjoys Michigan wineries and going to wine tastings at different vineyards in the summer.          
So what's his favorite part about LawnGuru?
"The ease of use, the helpful staff, and the cashflow." Majority of the working class get paid on a bi-weekly basis – not landscaping professionals. The guys & gals in our industry generally experience severe cash flow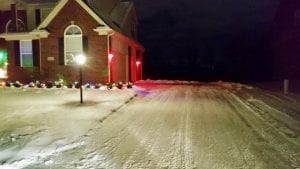 negative within their businesses. Traditional methods include invoicing customers at the end of the month, and waiting to get paid up. But how does a provider pay themselves, their crew or put food on the table? It's a constant struggle, and that's if their customers even pay. With LawnGuru, there's no fuss. Our Pros get paid within 48-hours of completing a job, talk about instant. That means they can pay their crews and feed their families as often as they'd like!
Brads Equipment of choice?
For summer service, he feels nothing stripes better than an Exmark! After trying some of the best brands in the industry he finds himself coming back to Exmark time and time again. We can't say we disagree, as it's a Guru favorite too!
With winter coming, you might just see Brad clearing snow in your neighborhood! If you're looking for snow service be sure to reach out so we can help get you set up on a route with the best in the business, just like Brad!
Read more about our previous Provider of the Month here!
Are you a LawnGuru Pro, or do you have a Pro that's a cut above the rest? Nominate them for Provider of the Month!
[su_button url="https://lawnguru.typeform.com/to/tqBwzn" target="blank" style="flat" background="#6FB734″ size="20″ center="yes"]Nominate a Pro![/su_button]