Each month we recognize a standout provider who has demonstrated excellence across the board. This April, it's Diane C. in Detroit!
📍 Service Area: Ann Arbor, Belleville, Canton, Romulus Ypsilanti
✔️ Background Checked
🌿 2,884 Jobs Completed
⭐ 4.83 Customer Rating
📅 Joined LawnGuru: May 2016
We value our providers and know they work incredibly hard on and off the mower. A local business owner, devoted grandmother, and serial multi-tasker, Diane has earned the spot as LawnGuru's first female "Provider of the Month!"
She got her start with LawnGuru in 2016, and had a sharp-wittedness regarding business years before her foray into the landscaping industry. Early on she began her career cleaning homes, from foreclosed and vacant properties to six-figure estates.
Her cleaning schedule was full to the point she could hardly take on
new clientele. However, she refused to turn anyone away. She knows she's happiest with a full schedule, juggling both her family life and her career.
It was during this time that life, came at her fast, changing her future forever.
Eight years ago Diane suffered a devastating loss.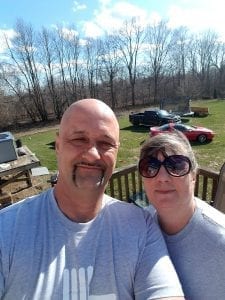 Her husband passed away heartbreakingly, in 2010, and shortly after she started her first business. His constant support and encouragement was a motivating factor that paved the footprint for her future. She had been cleaning houses for thirty years, and knew it was time to take everything she learned and strike out on her own.
Four years into founding her cleaning company, Diane met her business partner, and beau, Tom. They began working together inside the home, and also providing lawn and snow removal in Ann Arbor and surrounding cities too. Tom's son, Tim, began working with the dynamic duo and they soon became the company we lovingly know as Di & The Guys.
Family is the top priority.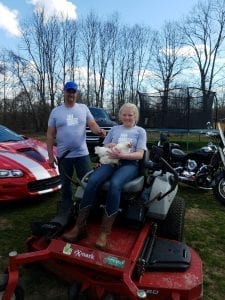 With the help of Tom, she's proudly raising her 11 year old granddaughter, Brooke. Diane and her family live on a farm where they raise chickens. Diane is a firm believer in teaching our youth to be independent, self-sufficient adults, so these chickens are completely Brooke's responsibility. Brooke's in charge of caring for her flock and selling their eggs. The profit earned from all sales is hers to keep, in effort for Diane to help Brooke understand the value of a dollar and entrepreneurial skills that are learned running a business.
Diane's nephew first became a LawnGuru Pro to pick up extra work during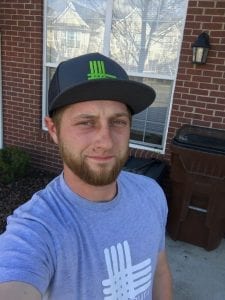 snow season and encouraged her and Tom to join.
He recommended the app to add more customers to her weekly route schedule, and grow the company. Diane got in touch with Brandon, a LawnGuru co-founder, to learn about the platform and see if her company was the right fit. After vetting, Diane became an approved LawnGuru Provider ready to hit the road!
What does Diane love about LawnGuru's lawn & snow removal in Ann Arbor?
"LawnGuru finds the work for us, acquires the customers, and the staff is quick to answer our questions. We don't have to deal with any of that and those are the biggest pain points I've faced. Working with LawnGuru and taking care of the customers together has worked out great for us. Plus we're always paid quickly and on-time so the days of trying to track down customers with outstanding invoices are finally over for us."
With Diane's entrepreneurial spirit, and Tom's passion for landscaping, they use LawnGuru to their advantage; playing on both of their individual strengths.
"There's something serene in sitting on a mower, listening to music, and moving forward."
Now that Diane has the help of Tom & Tim, she can manage the scheduling, customer satisfaction, and all backend operations while the guys perform
the services. With the help of the LawnGuru team they can focus on quality.
Being a woman in a male dominated industry can be intimidating, but you'd never be able to tell the way Diane runs her company. She's spent years building her reputation, and putting together a team of dedicated, respectable providers! Although she works behind the scenes, she's the glue holding her company together.
Checkout LawnGuru's March Provider of the month here!
Are you a LawnGuru Pro, or do you have a Pro that's a cut above the rest? Nominate them for Provider of the Month!
[su_button url="https://lawnguru.typeform.com/to/tqBwzn" target="blank" style="flat" background="#6FB734″ size="20″ center="yes"]Nominate a Pro![/su_button]