Each month we recognize a standout provider who has demonstrated excellence across the board. This
August, it's Vincent N. in Detroit!
📍 Service Area: Dearborn Heights, Farmington Hills, Livonia, Redford
✔️ Background Checked
🌿 1,481 Jobs Completed
⭐ 4.94 Customer Rating
📅 Joined LawnGuru: April 2017
Behind every great lawn, is an even better provider! Our August Provider of the Month, Vincent, has mowed nearly 1,500 lawns with us since 2017. That's 10.9 MILLION square feet of grass! To put it into perspective, if football fields all had grass, that would be eight years of consistent lawn maintenance at the Big House. While Vincent is a jack of all trades, he says, "nothing will ever beat a quality grass cut."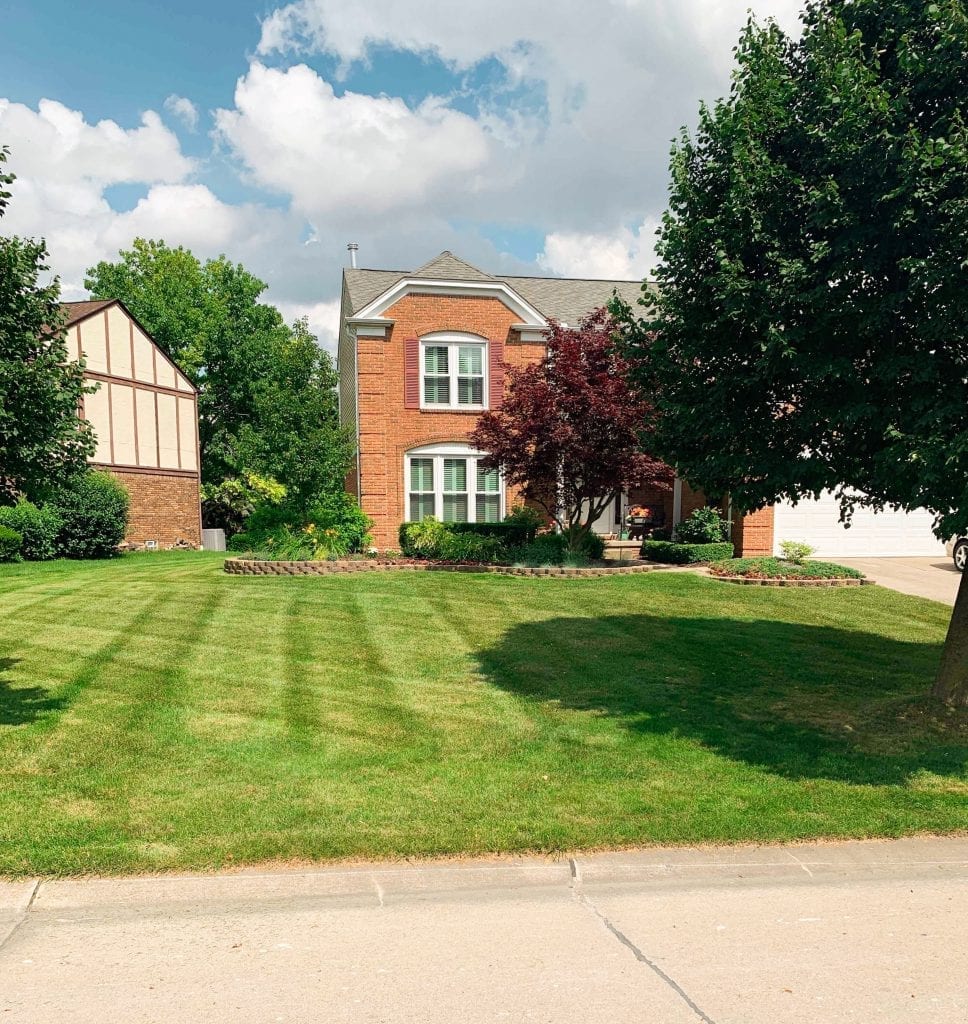 Minor Setback, for a Major Comeback.
While Vincent has had a killer couple of years with LawnGuru, he's faced some health setbacks along the way. Having two surgeries nearly back to back forced him to into a temporary lay-up. It takes a pro to take care of a pro, and Vincent stands firm by this. While he was out of commission, other LawnGuru pros were happy to jump in to help cover his route while he healed. Knowing that his Guru's had his back and his route would be there when he was on his feet again gave him peace of mind. 
Vincent had originally heard about us through his friend Ryan (thank you, Ryan).  Now, two years later he says he's happy we crossed paths! "It is easy to use and hassle-free," Vincent shared.  Each day he is able to easily see his jobs through the app, allowing him to efficiently plan his route and get home to his family while there is still daylight.
This is a Family Business!
LawnGuru is about so much more than helping small businesses grow; it's about family. When Vincent isn't busy beautifying the yards of Guru lovers alike, he's spending time with his wife Lauren, daughter Madison, and dog Gucci. His biggest motivation for succeeding is his daughter. "I plan to leave the business to her when I retire," Vincent shared.
Lawn Pro, family man, and avid Pistons fan; it's a guarantee you'll find Vincent, Lauren & Madison cheering from their seats every home game! Keep your fingers crossed that his Pistons make it to the playoffs this upcoming season!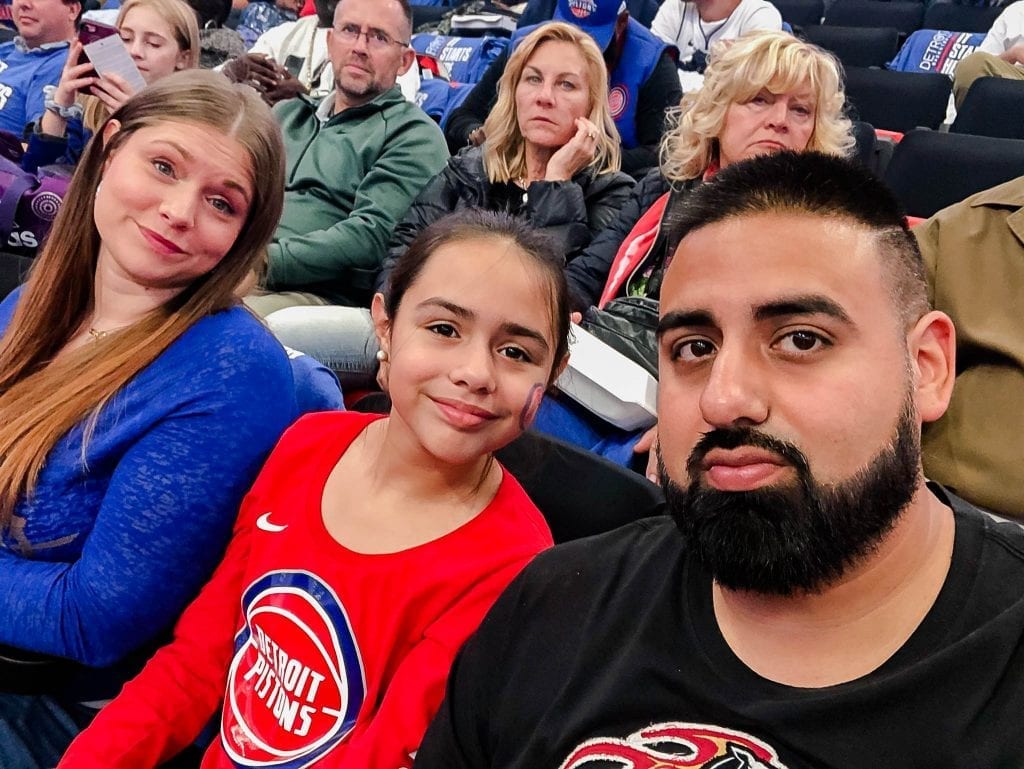 Read more about the previous Provider of the Month here.
Are you a LawnGuru Pro, or do you have a Pro that's a cut above the rest? Nominate them for September's Pro of the Month!

[su_button url="https://lawnguru.typeform.com/to/tqBwzn" target="blank" style="flat" background="#6FB734″ size="20″ center="yes"]Nominate a Pro![/su_button]