Each month we recognize a standout provider who has demonstrated excellence across the board. This March, it's Jeff B. in Detroit!
📍 Service Area: Bloomfield Hills, Commerce, Waterford, West Bloomfield
✔️ Background Checked
🌿 2,801 Jobs Completed
⭐ 4.93 Customer Rating
📅 Joined LawnGuru: January 2016
Full time husband, father, firefighter, and LawnGuru all-star. We're proud to work with local Pros who are also local heroes!
Jeff jumped on a call (while en route to a plow job) to give us his story dating back 27 years where he got his start.
[su_button url="https://getlawnguru.com/newprovider/signup?utm_source=blog&utm_medium=button_cta&utm_campaign=best_ways_to_get_lawcare_customers" target="blank" style="flat" background="#6FB734″ size="20″ center="yes"]Join LawnGuru![/su_button]
Jeff started offering lawn service in Bloomfield in high school and carried it through his college years.
What initially started as a summer job quickly blossomed into much more. It took years to build up his client base and he used this income to put himself through college.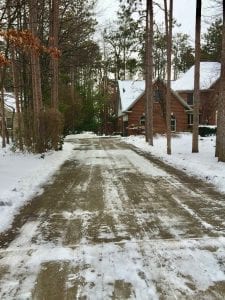 He first heard of LawnGuru in 2016 when our co-founder and his sister went into Jeff's brother, Brians, store.
The mention of LawnGuru peaked Brian's interest since he and Jeff teamed up to tackle lawn service and snow removal in Bloomfield Hills. Brian rang Jeff immediately to tell him all about the app and discuss how they could integrate it into their current business.
We're now on our fourth season working with Jeff! With four crews in total, Jeff isn't on every job but he's on top of what his crews are doing at all times.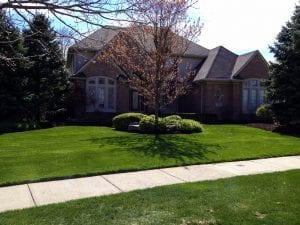 In this business, mistakes are inevitable so we're taking you back 15 years with a story Jeff shared with us. It was one of these mistakes in which Jeff's mow crew accidentally trimmed the customers plants thinking they were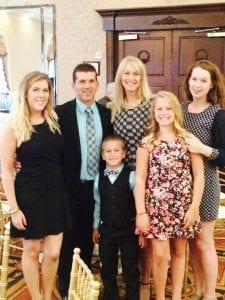 weeds. When Kellie called to formally complain, Jeff made sure he went out to this job himself to ensure absolute satisfaction.
Kellie was impressed with his work and professionalism, and what started as irritation quickly transitioned into admiration. Lucky for Jeff, somehow this service call turned into a date. Jeff & Kellie realized they had a lot in common and while he earned her business, he also earned her hand in marriage!
Jeff says he feels truly blessed with his strong work ethic and his family.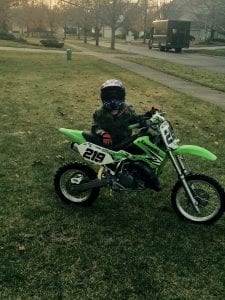 He spends what he loosely calls "free time" with his family. Kellie and their two kids, Karson and Landon, are his motivating factor. The four of them spend a lot of weekends at the motocross track. Karson, 13, is an experienced clarinet player and his son Landon, at only 10 years old is a talented motocross driver. 
As a family, they go to motocross competitions all over Michigan and use the weekends in the summer to take advantage of the camping and family bonding the sport allows.
Being a firefighter while owning a business definitely requires effort when it comes to a work-life balance, so if weekend work is necessary, Jeff meets his family at the track afterward.
What Jeff loves about LawnGuru is feeling heard and prioritized. 
It's the confidence in knowing that the input he shares with the support team will be addressed and resolved quickly. "Anytime I notice something in the app I always let LawnGuru know right away and the issue is fixed quickly. There's an open door for communication and the fact that I can voice my opinion freely makes me feel like I have a say."

Click here read about the February Provider of the month.
Are you a LawnGuru Pro, or do you have a Pro that's a cut above the rest? Nominate them for Provider of the Month!
[su_button url="https://lawnguru.typeform.com/to/tqBwzn" target="blank" style="flat" background="#6FB734″ size="20″ center="yes"]Nominate a Pro![/su_button]