No matter the space, your backyard is meant to be a haven for relaxation and entertainment. These fun backyard ideas will help you unwind, and enjoy your time at home!
1) Privacy Wall or Plant Barrier
Secluding your space with fences or greenery is key to a sense of backyard peace and privacy!
Pro Tip: A LawnGuru favorite for a natural look is to use a row of arborvitae trees. They're hardy and they fill out fast!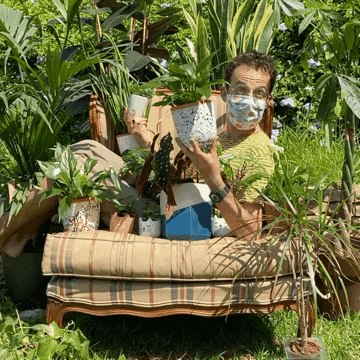 2) Creative Space
Setting up a crafty workstation outside can help generate creative ideas and stimulate mental engagement.
Since art projects can be messy, you'll no longer have to worry about knocking paint over indoors or getting glue on your dining table.
3) Outdoor Kitchen
We all know food is key to happy guests, so building a backyard kitchen can make for a perfect space to entertain!
The transformation can be as simple as adding a small charcoal grill and table or going bigger with an island, grill, storage, bar, and refrigerator.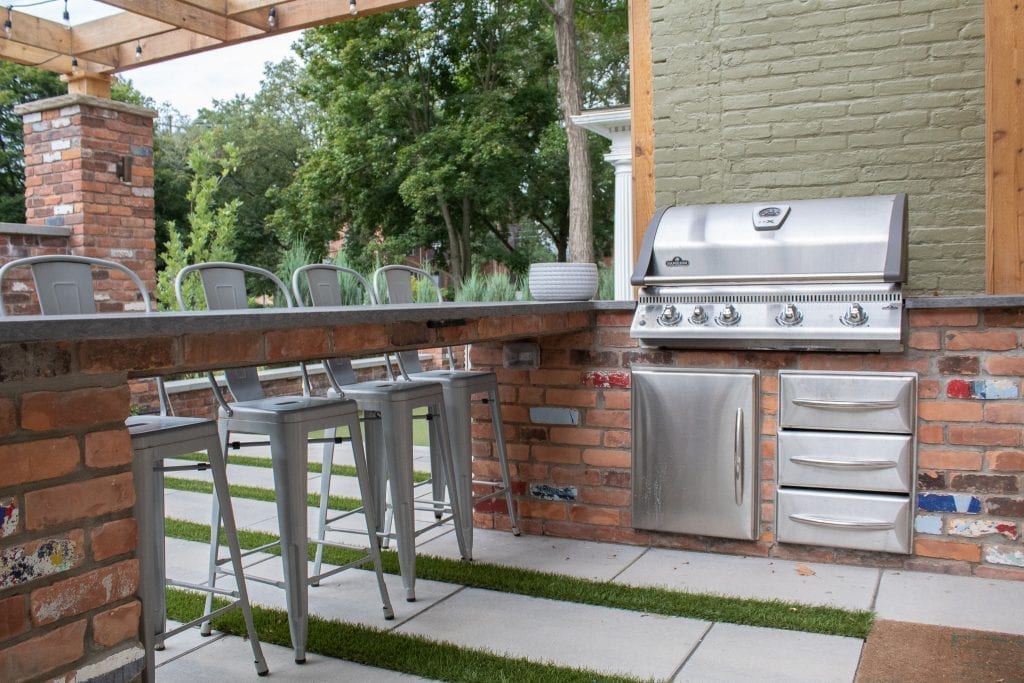 4) Lounge Space
Suspending a hammock between a couple of trees is one of our favorite fun backyard ideas to make your space feel cozier.
If hammocks aren't your thing, creating a nook with a hanging couch or a rocking chair is another great option for napping and reading!
Pro tip: add pillows and blankets for extra cozy lounging!
5) Shaded Areas
Planting trees strategically to block the sun makes playtime in the yard much more enjoyable. Table umbrellas, pergolas, and pavilions are some more fun backyard ideas that serve as sun shields.
6) Fire Features
Fire pits are another Guru favorite when it comes to fun backyard ideas that can brighten up your yard while serving as an entertainment spot for cooking and socializing.
A traditional wood-burning fire is a great option, or to avoid smoke our Pros recommend gas firepits and tiki torches.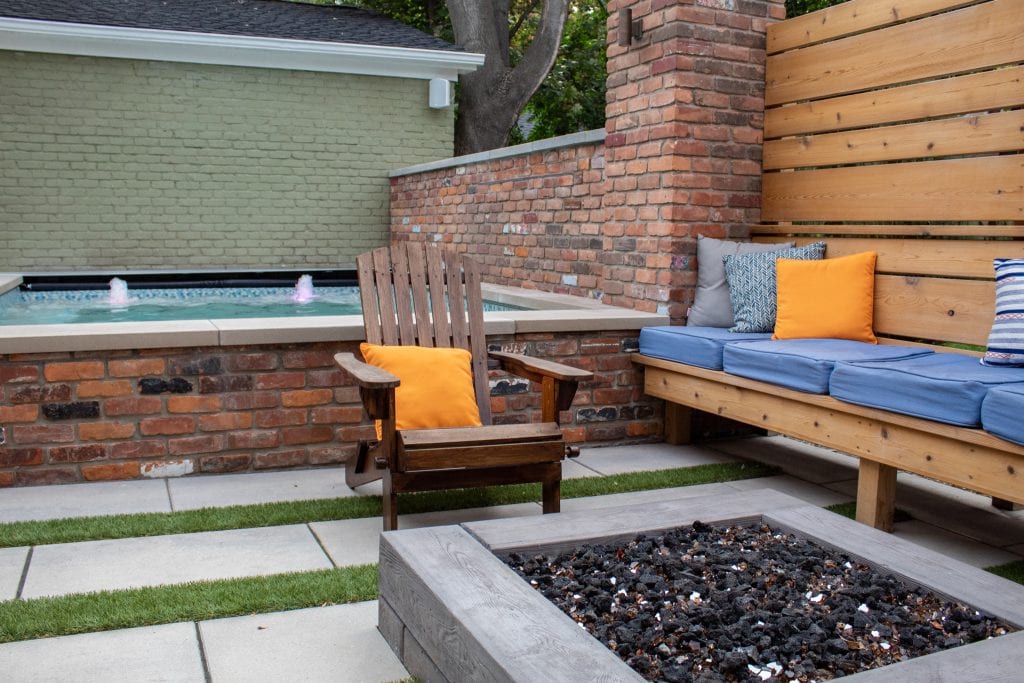 7) Ample Seating
If you love hosting your friends, you're well aware that outdoor seating is important. Keep it casual with benches and lawn chairs, or even use wooden pallets for DIY furniture. Don't forget to add those pillows & blankets for extra coziness.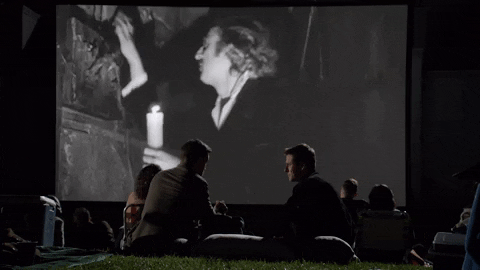 8) Movie Screen
For a simple at-home theater, hook up a projector and hang a white sheet or screen. This is a great way to watch your favorite films or those homemade family videos that have been collecting dust in the attic! Coupled with some popcorn and a few blankets, you're on your way to a relaxing night.
9) Play Area
Anyone with children knows that jungle gyms, swing sets, and treehouses are a backyard necessity. On a budget? A tire-swing can be made with some rope and a sturdy tire. Next time your Pro is out mowing, have them make one!
10) Lighting
Lastly, to achieve a beautiful backyard that people will admire day and night, hang string lights across a pergola, between fence posts or around your entryway for a "starry" night.
Pro Tip: frame patio and garden paths with torches and lanterns for more subtle lighting.