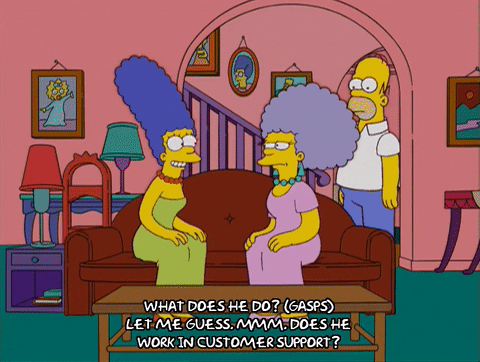 Every day, our Support Team handles a variety of customer & provider needs through email, live chat, by phone, and even text.
In a world where robots are truly taking over (the Jetsons would be so proud), you would be surprised to see what people say to our text support reps, Carly and Sarah when they think nobody's on the other end. The truth is, someone is always on the other end and there is no true "automated support" here at LawnGuru.
1. That awkward moment when the automated messenger actually responds.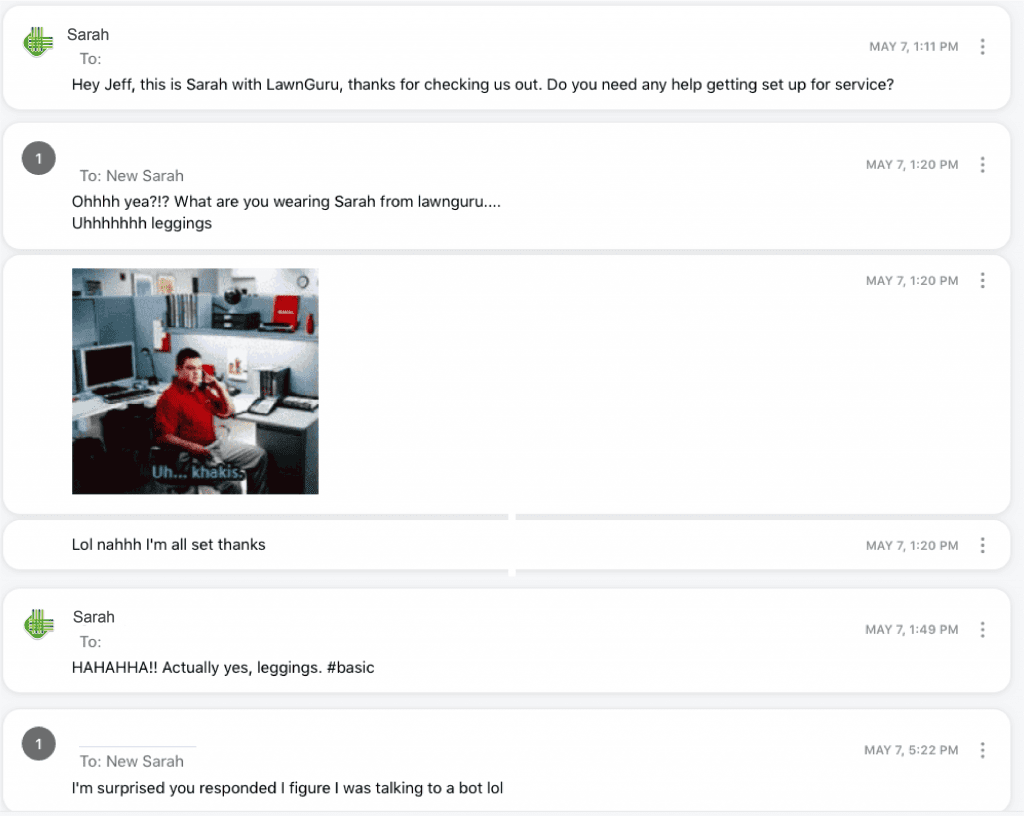 For Jeff, that awkward moment got a whole lot awkward(er) when he realized that "Jake from State Farm" is actually Sarah from LawnGuru. And that her preferred work pants are leggings, not khakis.
2. A modern-day romance.
When new customers request outdoor services, sometimes they aren't exactly sure how LawnGuru works. Luckily, we are here to hold their hands and show them the ropes.
For Leticia, her accepted job felt more like a Tinder match than a lawn mowing request. Go ahead Leticia, put on that lipstick because your Pro did swipe right on you!
3. Sometimes, it's easier to play along than to explain yourself, especially if you're Luke from LawnGuru.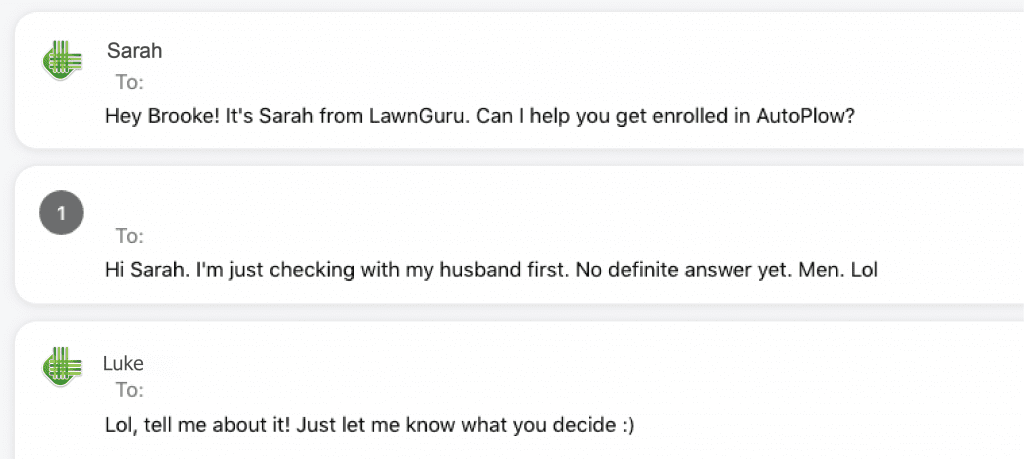 Sarah had to sneak out early so Luke slipped on her shoes for the day (heels and all). While he hasn't quite grasped his own species yet, either, he knows there's nothing worse than having to wait for something you want, especially when that something is AutoPlow.
Hopefully, Brooke's husband makes a decision before their driveway is blocked by a mountain of snow, or worse… ice!
4. Woke up like this #FLAWLESS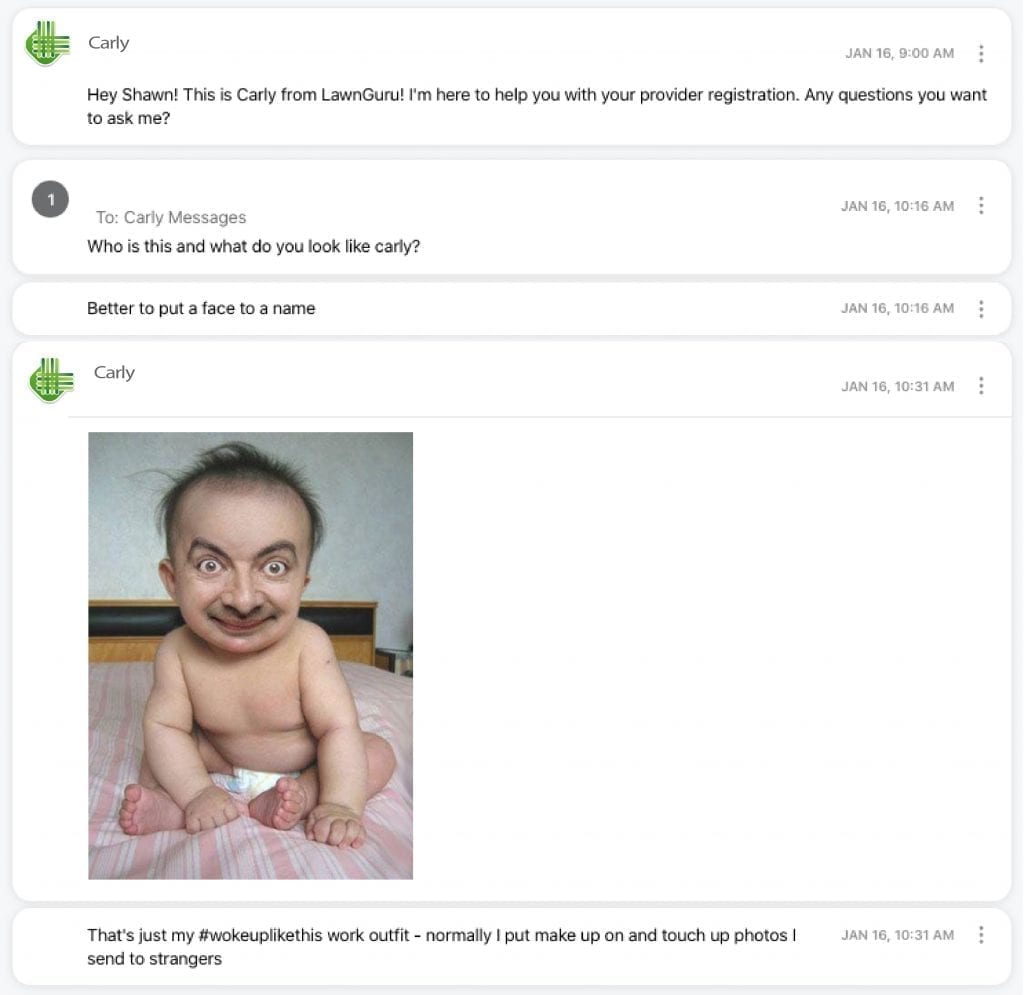 We don't always get asked to send pics, but when we do we make sure they're memorable. Save our digits, Shawn. We're looking forward to working with you!
Read our craziest "on the job" Pro encounters here: