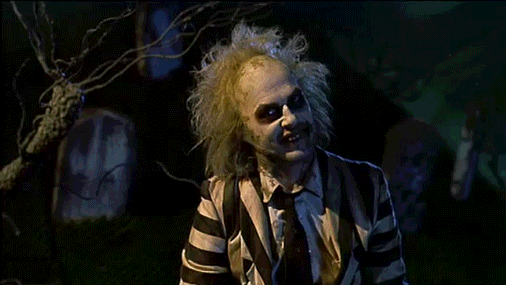 With Halloween right around the corner, our team decided to compile a list of our top scariest jobs! While most days are business as usual, others will truly haunt us forever. If you are having a quarantined Halloween, have no worries, we've brought the scare to you. Keep reading for a list of our scariest lawn jobs!
1) A Mowing Nightmare.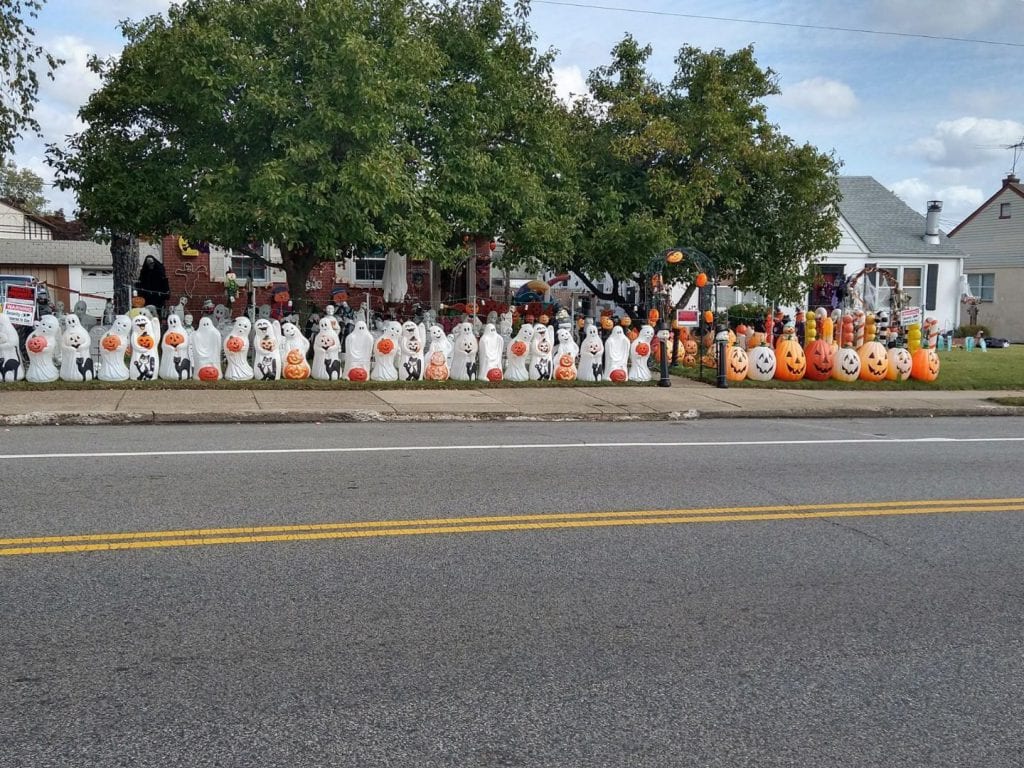 When Philly Pro William & Jaime P. arrived to cut his customer's house, he was shocked to see the yard completely covered in Halloween decorations. We aren't sure what's scarier, the dozens of ghosts in the front yard, or the nightmare this yard would be to mow!
2) Who Knows What Lurks in this Grass.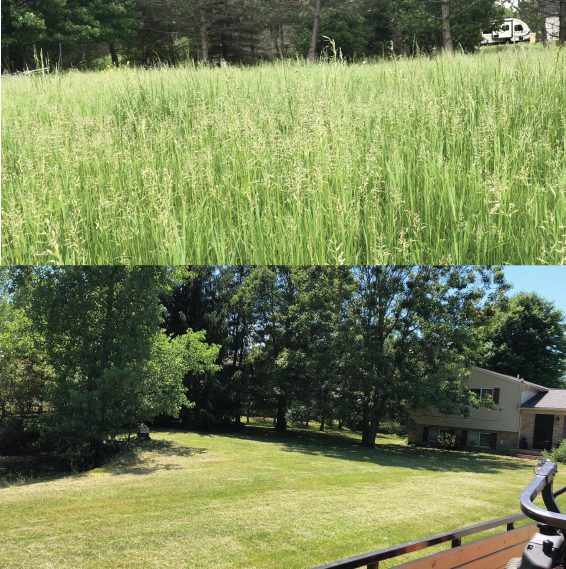 All lawn care providers know there is nothing scarier than an overgrown lawn. Detroit Pro, Michael L. was left haunted after pulling up to a 1.5 acre job that was over 5-feet tall! It took Michael 4 cuts with his Scag Tiger Cat before he could get this unruly lawn under control.
3) A Sprinkler Mistake that will Haunt You.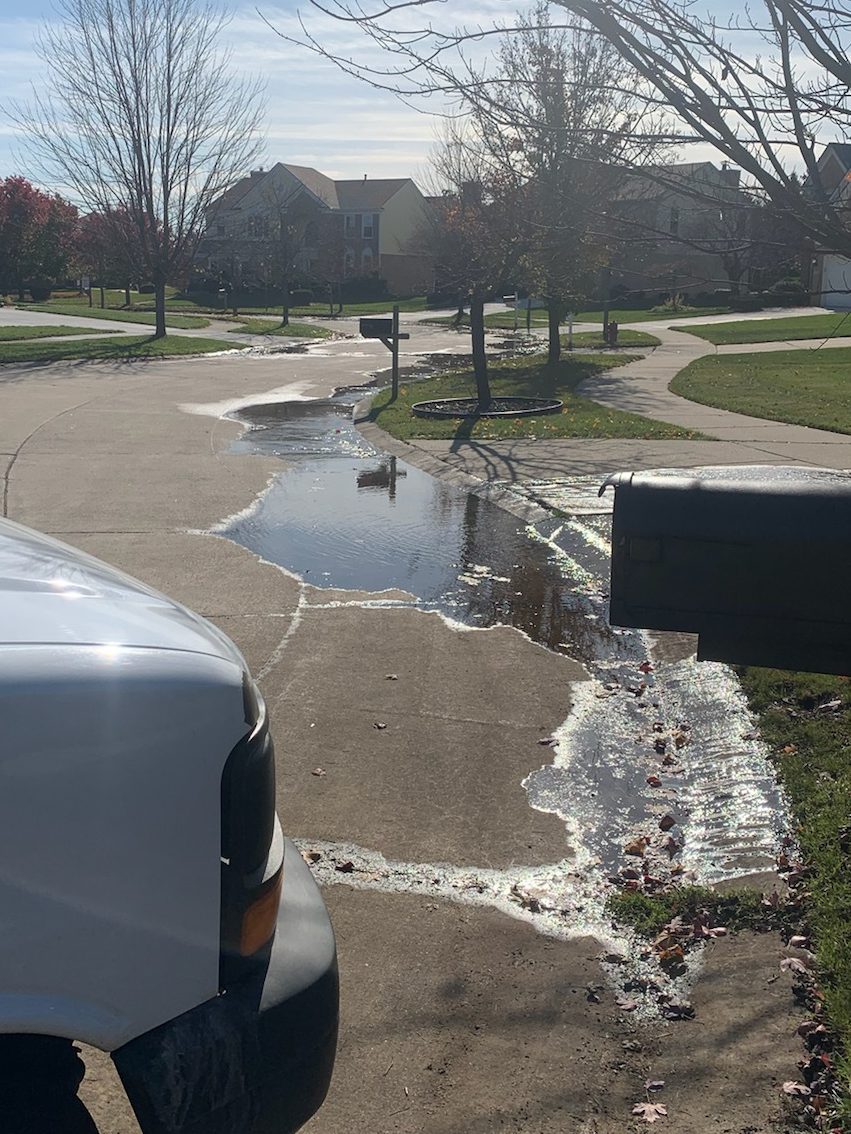 If you've ever thought about skipping out on your winter sprinkler winterization, let this be proof that the consequences are scary! Last fall, Pro Len B. from Detroit was finishing up winterizing his customer's sprinklers, when he noticed a trail of water flowing down the entire street. He followed the trail a whopping three blocks over where he noticed someone's sprinkler had busted! He quickly turned the water off, alerted the homeowner, and even plugged a business card for the sprinkler repair. The moral of the story, don't be the neighbor that freezes the entire neighborhood!
4) Reminder: check for the in-ground pool next time.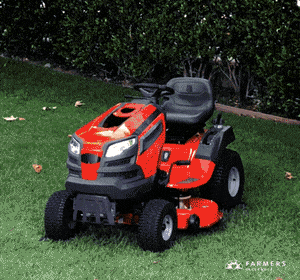 What was supposed to be a normal day for Atlanta Pro, Jeremy C. quickly turned into the curse of an in-ground pool. The job Jeremy was at was a bit overgrown, so he immediately got to work to get this yard looking sharp again. While mowing in the backyard, he was shocked to fall over a foot into an in-ground pool that had been filled in with dirt! Luckily, he and his mower were okay, but it sure did scare the sh*t out of him!
5) Glass breaking is never a good sound.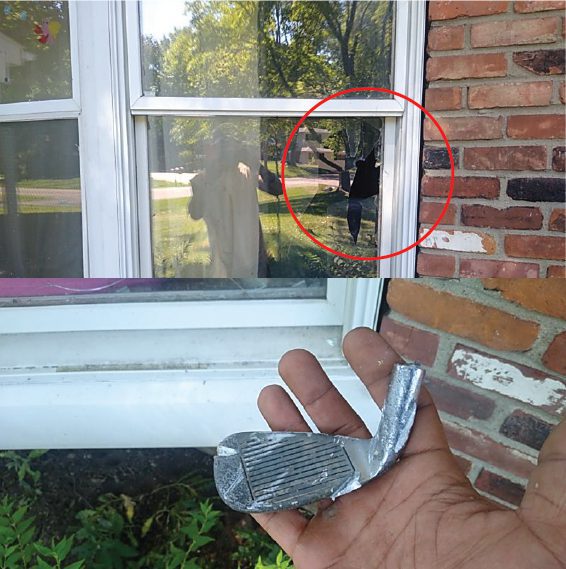 If you have kids, it is imperative that all their toys in the yard are picked up before your local Pro comes! For Detroit Pro, Brian S. he was not so lucky and happened to run over a kids golf club with his mower! Luckily, no one was seriously hurt, but unfortunately, the club broke the customers' window and bent Brian's mower blade. Brian and his customer got the window and mower blade fixed and were only left with a scare!
More Scary Pro Stories ⬇️