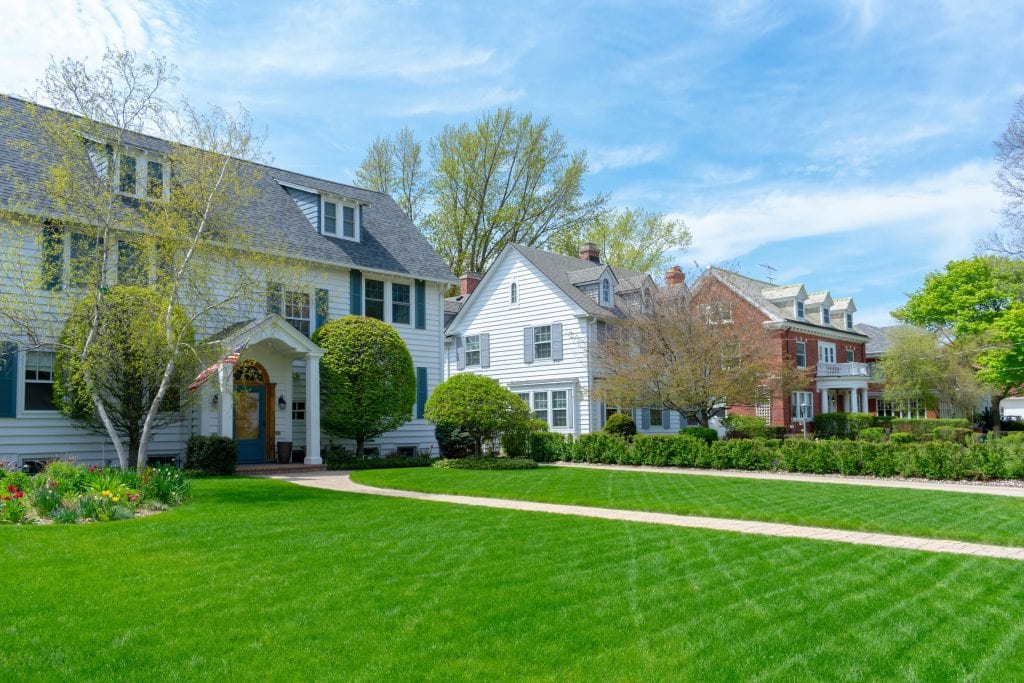 Revamping curb appeal on your home at a reasonable rate isn't an easy task. We've gone ahead and put together 7 easy ways to boost curb appeal on a budget at your home.
Whether it's fresh flowers, a colorful front door, or a new mailbox; even the smallest changes to your landscape can make a difference to its curb appeal.
Get ready to be the envy of your 'hood with these easy tips.
1) Stripe Nation 🌱
A quality cut is one of the most important steps to first class curb appeal at home, and while it may surprise you, it doesn't have to be costly… or time consuming. LawnGuru offers a variety of outdoor services to give you a greener and healthier lawn, that can be ordered in less than 30 seconds. Did we mention ordering service is literally easier than walking out to check your mail?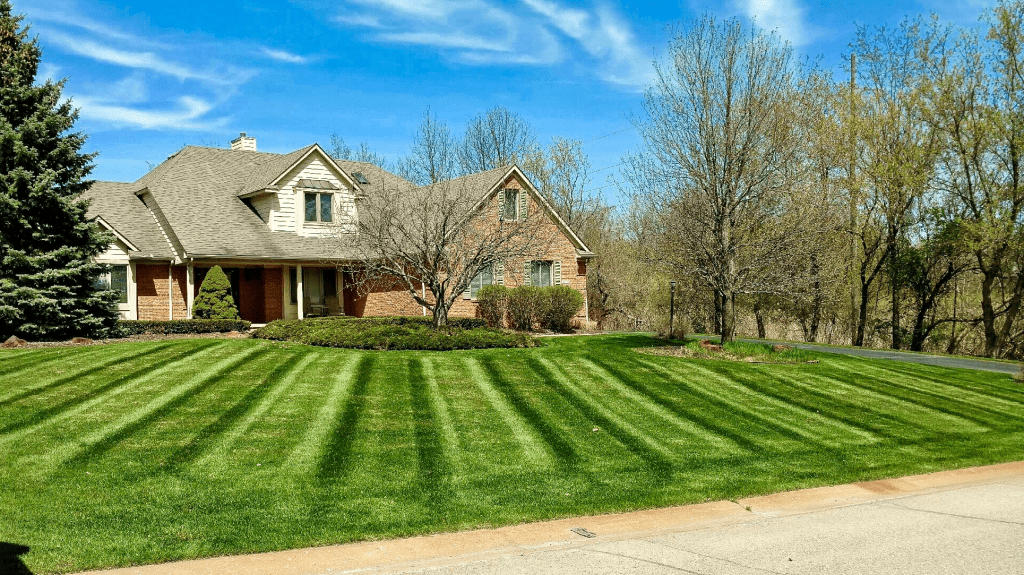 2) Front Door Refresh 🎨
When cash is tight, a full exterior makeover is out of the question. Improve your entryway for a big impact on a baby budget. Not sure what color suits you? LawnGuru users swear by dark hues or bold colors; they tend to make the front door pop.
Pro Tip: whatever color you choose, make sure it ties in with another part of your home too!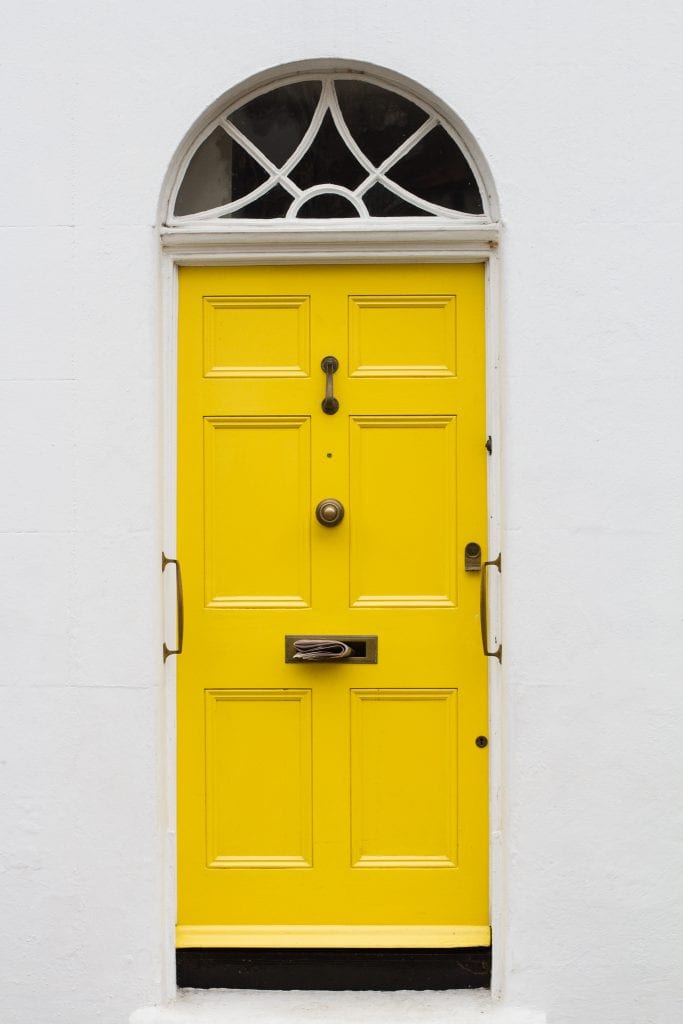 3) Plants & Flowers Are a Must 🌺
Green thumb or not, plants and flowers give the appearance of putting in a lot of effort even if you didn't. With just a few clicks on the LawnGuru app, a Pro can be at your house weeding, mulching, and planting in no time.
All you'll need to do is pick out some planters that match your style. It can't get any simpler than that.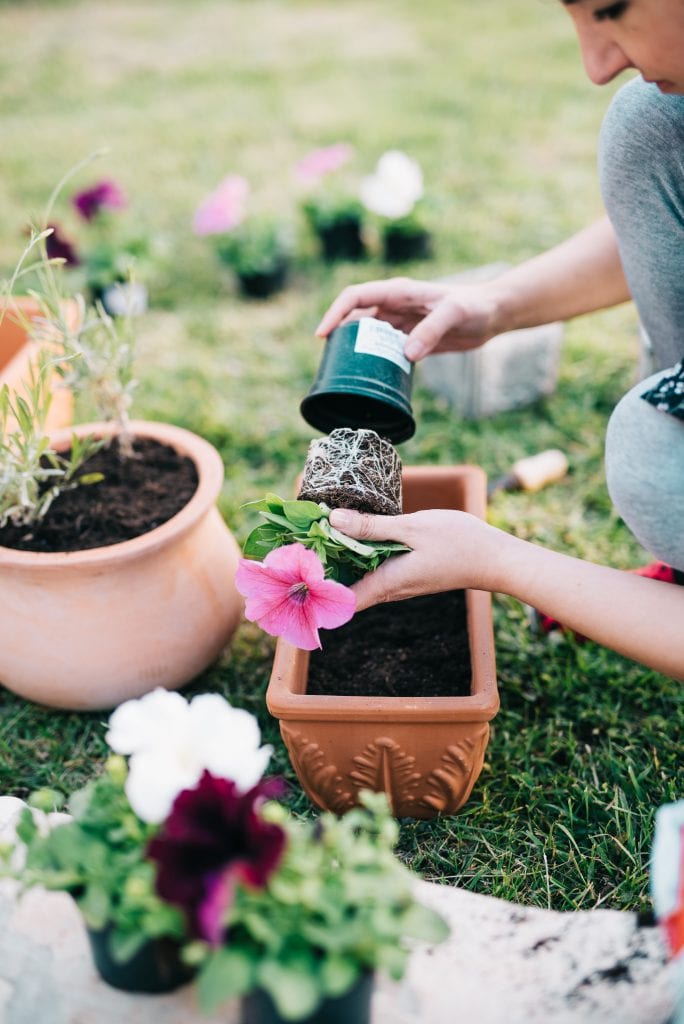 4) Boss Up Your Mailbox 📬
Replacing an old mailbox is one of the easiest ways to spruce up your curb appeal. New mailboxes don't have to break the bank, you can find a them starting at around $25 from Walmart or Home Depot. Better yet, put in a special request for a LawnGuru Pro build you a custom box!
5) Establish a Natural Edge
Say goodbye to cheap (yet constantly needing to be repaired) plastic or metal landscape bed edging.
Natural edges have become more and more popular. They are low maintenance, they look great, and require little to no supplies. This landscape tip is a Guru favorite that is sure to make your garden beds standout!
6) Landscape Lighting 💡
The most attractive homes and lawns deserve to be seen after hours too. Whether Italian string lights, small garden lanterns, or rope lighting; landscape lights can be a real game changer.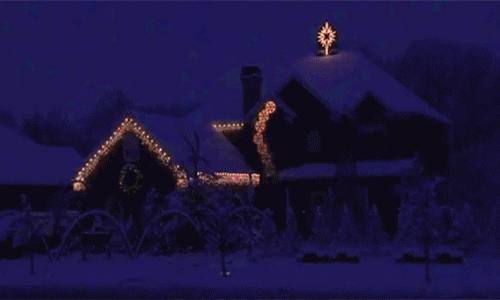 7) Decorative House Numbers 🔢
Replacing old, faded house numbers is by far the easiest step to sprucing up your crib. Always try to match new numbers with the same finish as your light fixtures, shutters, or furniture to make the decor more cohesive.
And honestly, without house numbers, how is Grandma supposed to know she's at the right home?
Here are more easy ways to boost curb appeal at your home.
[su_button url=" https://lawnguru.co/services " target="blank" style="flat" background="#6FB734″ size="20″ center="yes"]Get Your Quote![/su_button]
For the strangest services our customers have ever ordered ⤵️