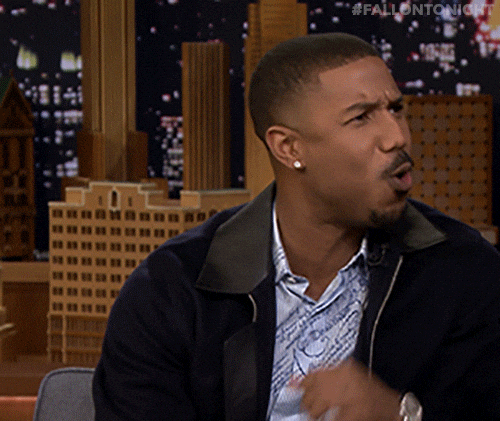 Science tells us that we feel twice the emotion with negative experiences compared to positive ones, which explains why negative reviews are so prevalent online.
Often times, whether on Amazon or LawnGuru, the really negative reviews seem wholly detached from what the customer actually ordered.
We can't change psychology or be everything to everyone, but for better or worse, our review response folks still try.
Here are 7 of our favorite hilarious misguided review clap backs that are still making us LOL.
1. When we couldn't take this guy seriously because he called himself "hugeerection"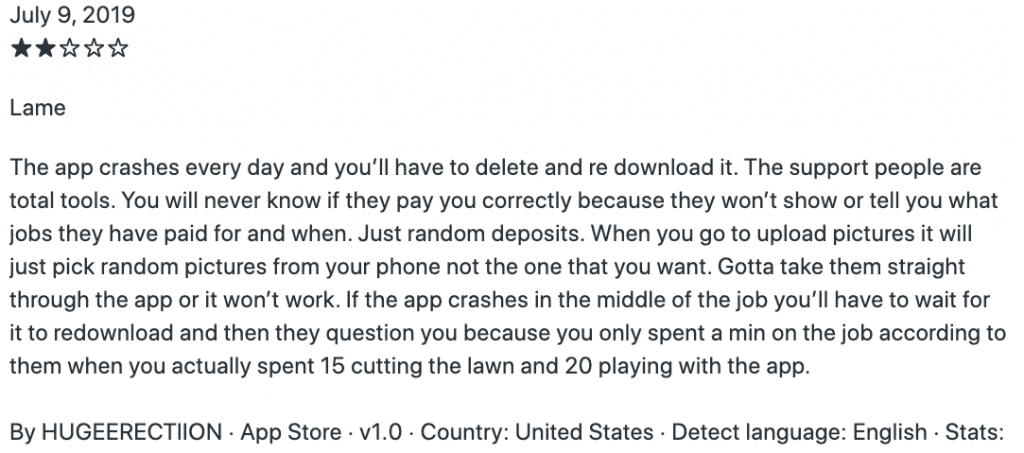 2. When Brian walked away with his tail between his legs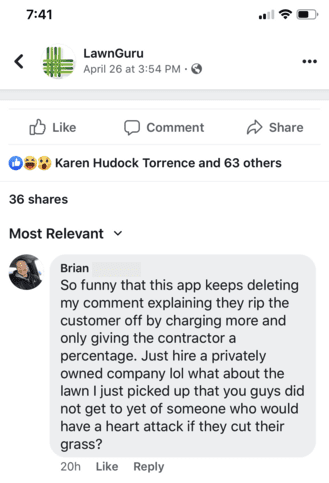 3. And when Patrick insulted the business owners we work with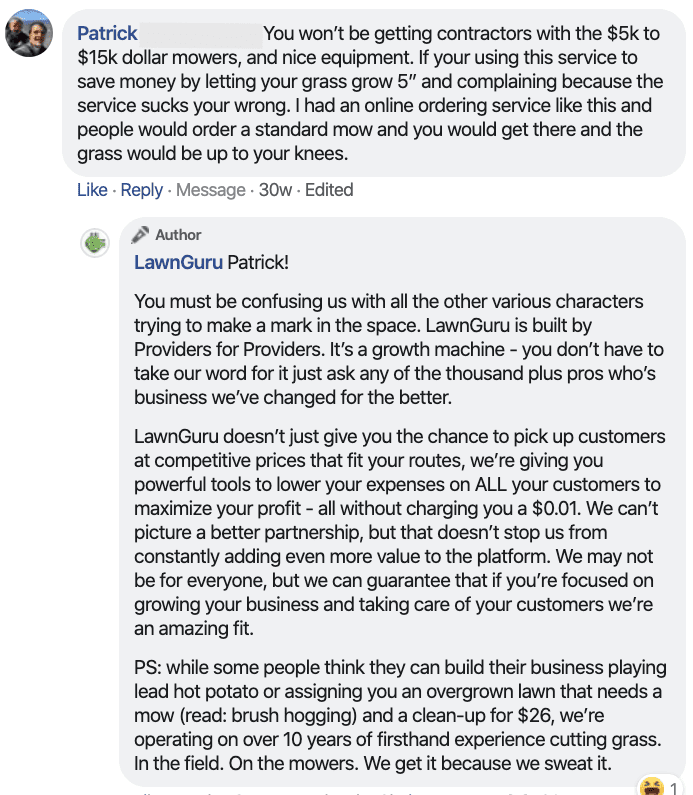 4. When this mega influencer was determined to have all our Pros break up with us… and no one listened




5. And when Ehmm Kayy's insult failed miserably
6. When Kris held a grudge and got "got" with kindness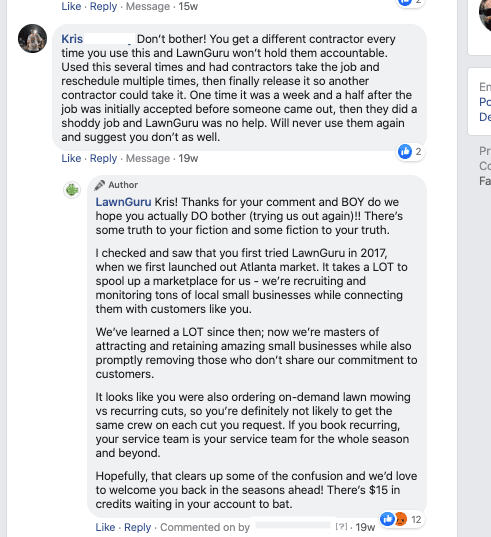 We strongly believe the key to a successful business is honest communication, and sometimes that means admitting our mistakes. It's hardly fair to judge us on an experience 3 years ago when we were still in diapers.
Time heals all wounds, right? Hopefully, Kris will take advantage of his account credits and give us another shot!
7. And when LinZ made a mistake and we let it slide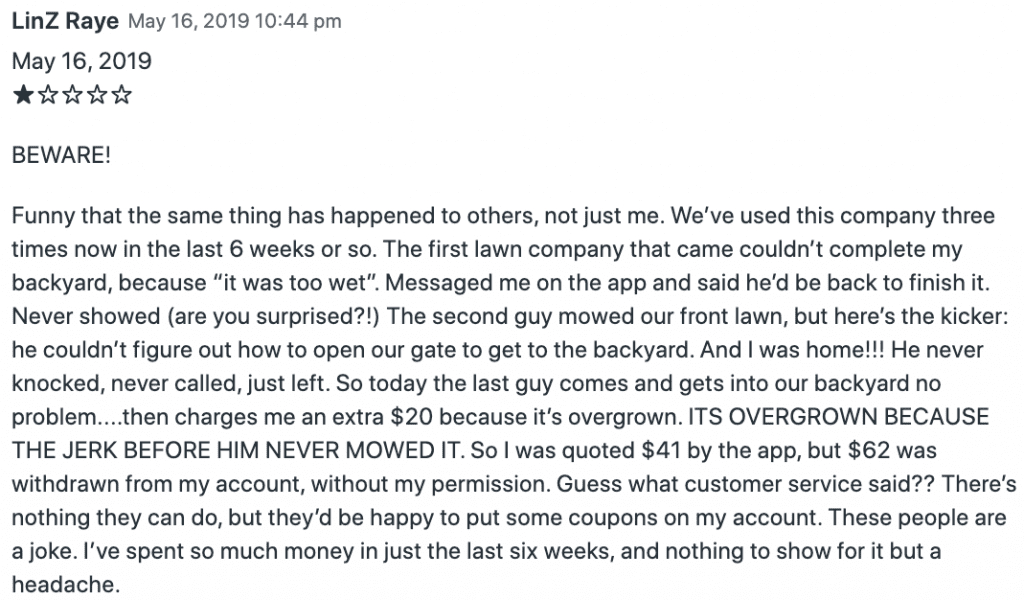 Sometimes no matter what you do, people will leave a bad review. We couldn't resist commenting back to LinZ to debunk pretty much every claim she made.
Bonus: It's not official unless it's on Facebook