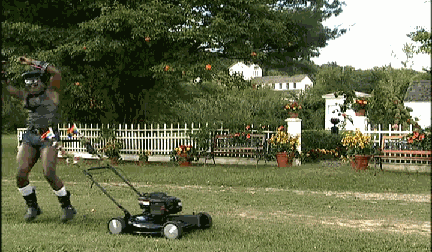 Today is the day you've been waiting for! Your house party has finally arrived and it's going to be the event of the year for 4,375 of your closest Facebook friends! The tent rental company just confirmed your bounce house and cathedral awning are on the way.
But wait, you look out the window and realize your usual lawn guy still hasn't shown up. What are you going to do? Make your guests eat like gazelles in high grass?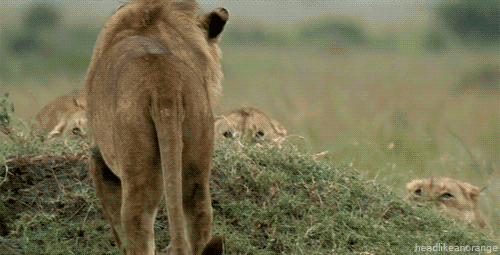 No. There must be a better fix than feeding them to lions.
Google "lawn mowing near me" and leave voicemails with the first 37 results. Hopefully, someone calls you back ASAP.
Try starting that old mower left in the garage by the previous homeowner.
Start knocking on the neighbors doors (why didn't you invite them again? Sound urgent, but not too urgent. They are still not invited).
Before LawnGuru, your lawn guy missing an appointment would have been catastrophic. Thankfully, not only do we exist but we're ready to help in the drop of a hat. Here are 4 times we saved the day for new customers in 2019.
#1 Rain, Rain, Go Away Before We Hear From the HOA.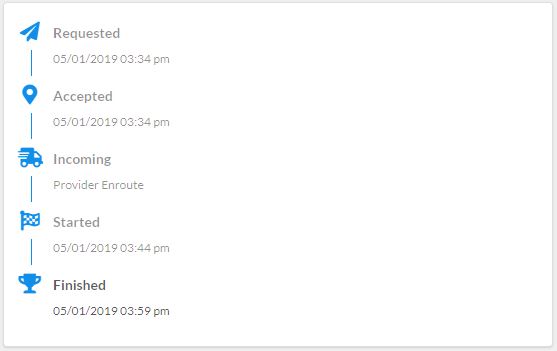 If your neighborhood has a Homeowner's Association, you know they can sometimes be a pain in the a$#. Especially when you've finally finished moving in, and the lawn care company you found before the big move from Tennessee doesn't show up.
That's the predicament Jan K. in Houston was in when she found us and requested a cut noting she had overgrown grass and a looming HOA fine.
Did we mention it was Wednesday afternoon and the 7-day forecast called for rain. 4 consecutive days of rain. Jan was between a rock and a hard place or at least between tall grass and a lot of water.
Betting on fate, Jan placed her request and contacted support immediately. She figured our pros routes were already set for the day and they were probably racing to beat the rain, but maybe there was a chance we could save her from impending doom (fines).
In the first minute we were on the phone with her, her job was picked up by James H. who quickly understood the challenge at hand and had just finished his route for the day.
He got there in less than 20 minutes and pulled away as the first rain-drops hit the ground, saving Jan from an embarrassing first impression and a "welcome to the neighborhood" fine!
#2 Party Like it's Your Birthday!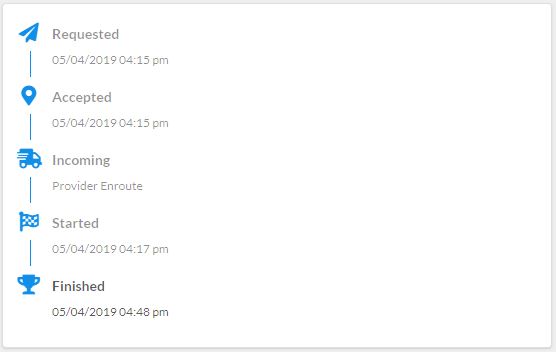 This request came from one frantic mom concerned her lawn was too long to put up a bounce house for her son's 7th birthday. The party was in two hours and things weren't looking good. The usual guy was MIA and no one was picking up the phone.
You remember your 7th birthday party right? How formative it was? How it defined the arc of your life, and still sets the tone for all that you are and can become. It's important. Really important.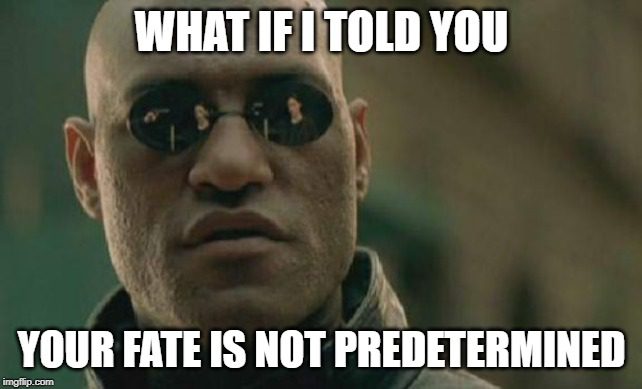 The last thing she was going to do was throw away 7 years of investing in her kid's future with this one glorious failure. He's scheduled to do that in 17 years by quitting his job to live in a van.
Clearly, she needed an ally who understood the import of this day.
Lucky for her, former Pro of the Month Jason P. picked up the job within seconds and had her yard cut in an hour flat. In the end, he saved the day and the party went off without a hitch. Jan's son is still barreling towards his van life YouTube show.
#3 Can You Be Here Within the Hour?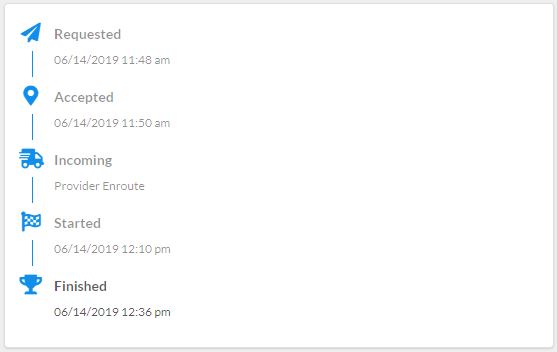 No matter the preparation, something's bound to go wrong. For Ian F., it just so happened to be his lawn.
The summer kick-off BBQ that he volunteered to host for his colleagues was just hours away and his lawn desperately needed a mow.
Can you imagine a backyard barbecue with 9-inch-long grass? That'd be like serving smoked impossible whoppers. It's just not going to cut it.
Ian couldn't figure out if he was mad at himself for the neglect or annoyed that his grass grew so suddenly because of the rain. Rain is vital to the water cycle, but it's really cramping his style right now. Would earth be better without it? Never mind, there's no time for important questions like these. He had wheat to reap (meat to grill).
Thankfully pro Jeffrey E. saved the day by completing the on-demand job in the nick of time! As a bonus for his Olympian speed, Jeffrey pulled away with a burger in hand.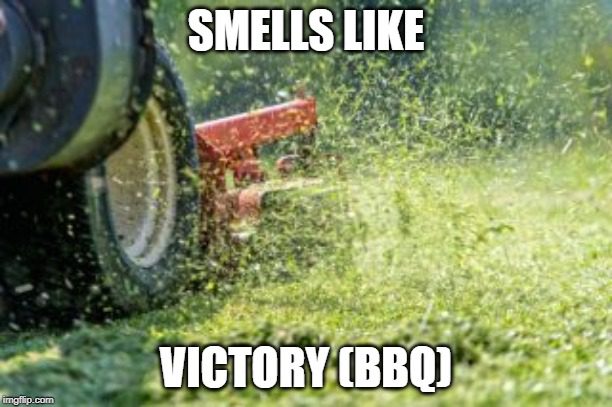 #4 Grass Roots Still Decides Elections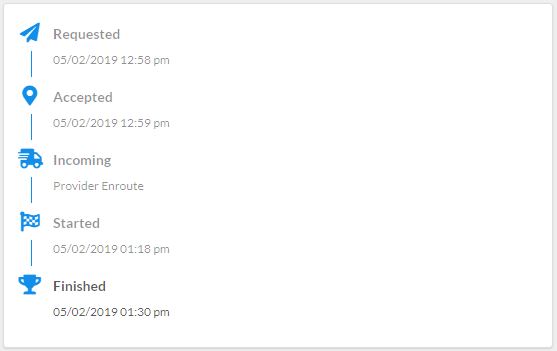 It's not often we get a message sent down to us from the plutocrats, let alone a call for help. In one of our markets, it's not important and we're apolitical, a new customer signed up and placed a request paired with a surprising message.
They needed a cut at their home in time for the political fundraiser they were hosting in just a few hours for a prominent incumbent.
Side note, why do people wait for their MIA pros to show up or call them back before setting up an alternative?
There's dozens of dissertations and probably a Nobel prize for economics waiting beneath this understanding. You're reading this, you must be smart, so go uncover this science. Maybe give us an honorable mention on the footnote of your acceptance speech? Pretty please?
No surprise here, we saved the day in the super-tight time frame they had available.
What's really remarkable here is that we had just activated a brand new pro less than 5 miles from this customer earlier that day (shoutout to Len B.). We contacted him and this high-urgency job became his second job ever on LawnGuru. The quality was amazing and we're thrilled we learned we could count on Len from the start.
#BONUS
When you're in a pinch, and need lawn or snow service super fast – we've got you covered.
More than 92% of LawnGuru orders are picked up in under 5 minutes and the overwhelming majority are completed on the same day.
Read more crazy stories from our pros!