Each month we recognize a standout provider who has demonstrated excellence across the board. This
September, it's Jeffrey E. in Atlanta!
📍 Service Area: Atlanta, Decatur, Fayetteville, Locust Grove, McDonough
✔️ Background Checked
🌿 230 Jobs Completed
⭐ 4.94 Customer Rating
📅 Joined LawnGuru: May 2018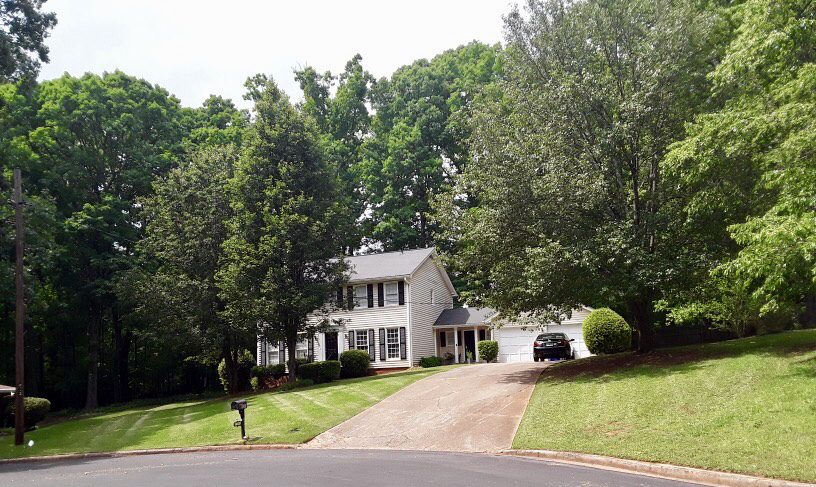 Jeffrey entered the outdoor service industry over 15 years ago, but it was only in 2018 that he decided to go out on his own. That's where we come in! From our first call with him, we knew (and secretly hoped) he'd become part of the LawnGuru family. He is one of those people that you feel you've known forever after just a few minutes of conversation. He's a skilled landscaper and therefore enjoys adding flowers & mulch to transform a blank canvas
Traded in his 9-5 for a schedule on his own time.
With the support of his wife, Hope, and his son, Luke, Jeffrey hung up his 9-5 job and started his own landscaping company! Initially, he was unsure about the transition because of "the unknown." Going from working for someone to being his own boss and the primary provider for his family was a big leap. Two years later, Jeffrey has clearly figured out how to run a successful company.
"LawnGuru has increased my customer base and helped me establish a good rapport within the community. Plus, it's given me the opportunity to travel beyond my usual work areas," says Jeffrey. He told us how grateful he was having LawnGuru to help him get his start. Truthfully, we're the lucky ones!
The sh*ttiest job of all time!
Pros are out on the front lines interacting with customers and providing services. So, the question we love to ask is, "what is the craziest thing that's happened to you while on the job?" 
Jeffrey has cut hundreds of lawns but there is one that sticks with him, literally! When he showed up to mow, he was met with a yard full of dog waste that not only stuck to his boots and mower but also went airborne when he started the weedwhacker. "It was awful, it took days to get the odor out of my truck, tires, and shoes," said Jeffrey.
Every day, Pros power through messy conditions with no complaints. Next time, do them a favor and clean up after your pets before they arrive! It'll keep your pro smiling, your yard fresh and prevent the spread of bacteria to your neighbors' lawns!
Jeffrey stumbled upon LawnGuru by chance. He flicked on the PBS program, StartUp and there we were!  After some research, he decided LawnGuru would be a great fit for him. Now, a year later he says he's happy he took a chance on us!
"There are many things I enjoy about LawnGuru starting with the team. They are reliable, friendly, professional, and genuinely are out there to help you succeed. I also love the ability to quickly and easily bid on jobs that are right for me," Jeffrey says. 
Read more about the previous Provider of the Month here.
Are you a LawnGuru Pro, or do you have a Pro that's a cut above the rest? Nominate them for October's Pro of the Month!
[su_button url="https://lawnguru.typeform.com/to/tqBwzn" target="blank" style="flat" background="#6FB734″ size="20″ center="yes"]Nominate a Pro![/su_button]