This is Part 2 of The Ultimate Guide to Becoming a LawnGuru Elite Provider. If you missed step 1, check it out here, or download our full guide as a PDF.
Let's get into the next part- setting up your Google My Business page.
Why you need a Google My Business Page for your Landscape company
Now that your website is ready, you'll need a place where people can find it. Many of our customers find their providers by simply Googling things like 'lawn care near me' or 'local lawn mowing'. If you don't already have a Google Business page, you need to have one. It's what makes you show up when people search locally. Here's an example for Detroit restaurants: Click on the image if you want to see how Google prioritizes it's Google My Business results.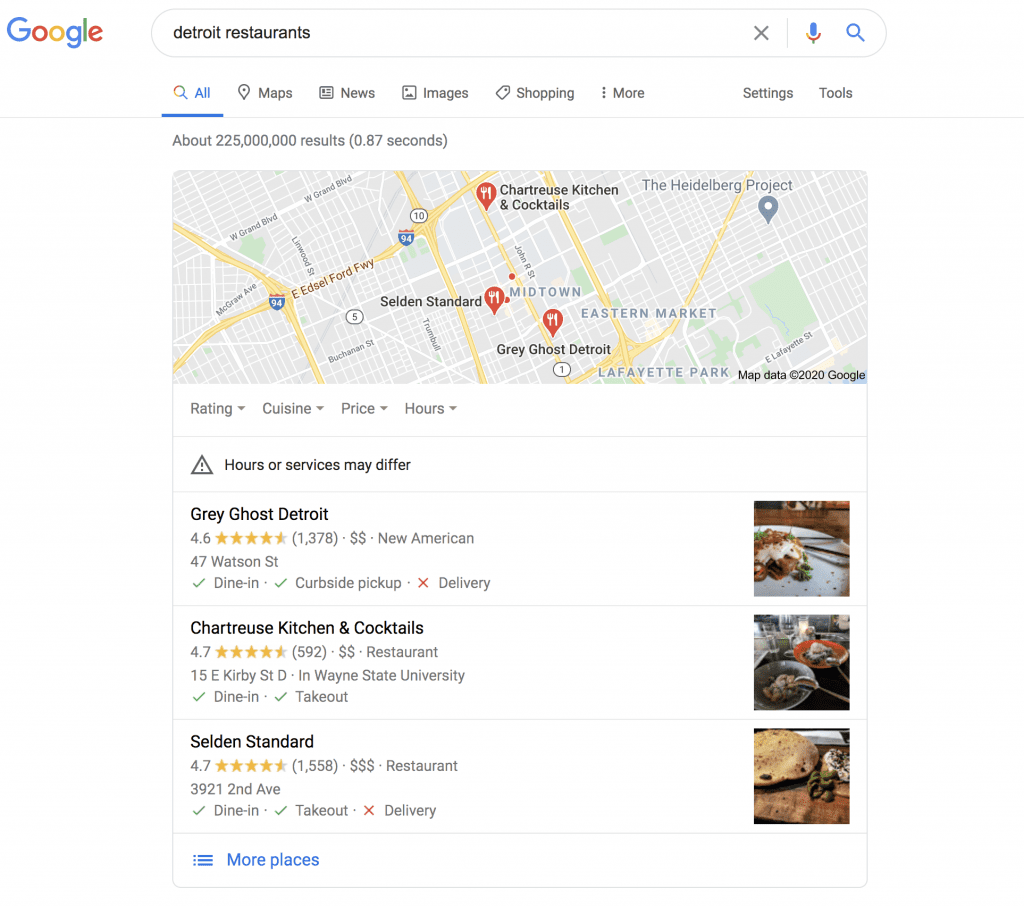 When you set up your Google page and get reviews, customers can find you with a single search, and over time you can rank higher and higher on Google to bring in customers on auto-pilot. The way this works is quite simple- Google wants to make sure more and more people use Google. Why? Because it makes their product better so that people keep using it more. This grows their platform, and allows them to make money with more ads- all by maximizing customer experience.
Because of this, Google wants to make sure what they offer as their first results is their best. When it's local, you might see the most popular, most reviewed, or most liked restaurants around town. If you are looking for general information, you might find the most helpful blogs- the ones that people have clicked on, stayed on, and shared the most. Sparing the details, Google uses a complex algorithm to determine what results are the best for the customer, and they rank those in order. For you to get your Google rankings higher, you need to have good service, get good reviews, and have good traffic to your website and business page- all of which we will teach you how to do here. But first, how do you set up one of these pages if you don't have one?
How to Set Up Your Google My Business Page (8-12 minutes)
Step 1: Sign into your Google account. Use the business email you'd like to connect to your business. Make one or sign in here.
Step 2: Click "Next", and enter the name of your business or chain.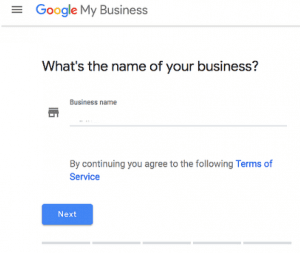 Step 3: Select a business category, it's up to you how specific you want to get. Some ideas might be 'Lawn care service' or 'Snow removal service'. If you do more than one service, we recommend picking something that encompasses all of these, like 'Lawn care service'. If you specialize in something that is listed, pick that.
Step 4: Fill in the usual basic information for your business- your address, location settings, and general business information. Because we are setting this page up for lawn care services, it's useful to list your business address as a service area instead of an exact address.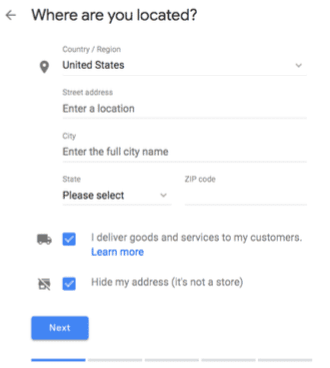 Step 5: Also, because you serve the customers at their homes and not yours, make sure to click "I deliver goods and services to my customers" or "Yes, I also serve them outside my location" depending on what shows up for you. List your services areas, then hit "Next".
Step 6: Add your contact details- it helps to have a phone number customers can call, or a website your customers can go to. Hit "Next", review your work, and hit "Finish".
Step 7: Next, you'll need to verify that this business is yours so that you can manage and represent it. Get a verification card by mail and a few days later you can use the instructions in that mail piece to verify your business (enter a code in your account).
Step 8: Once you've added your address, add your services. You should see some suggestions for the business category you picked. "Lawn care services" includes things like lawn mowing/maintenance, mulching, and more. If you don't see what you do, you can always add your own.
Step 9: Next, add a business description, so people who find your page know what you do! Add some photos of your best work to show off what you can do. Remember that when people are looking for the best on Google, they know nothing about you so you need to stand out from your competitors- add your best descriptions, photos, and reviews.
Step 10: Continue on and you have finished! You'll be taken to your Google My Business page, where you can see and manage all of your information. Feel free to add extra info as needed in the "Home" page or other tabs, and take a look around for things like adding your hours or logo. Also, make sure you link your LawnGuru website to your Google page so people can easily book service from you.
Step 11: If you manage multiple locations, open the Menu in the top left and click "Manage locations". Here, you can edit, add, and remove what you need to. That's it for the setup! Don't forget to verify your business after this. Once that is complete, you'll be eligible to appear on Google. Now, it's just about showing up at the top (more on this later).
Final Thoughts and Tips for a Successful Page
As a final tip, customers can "Suggest an edit" as seen below, so make sure you input all your information correctly and periodically check it for accuracy. On a side note, the screenshot below was the top result when looking up 'Detroit restaurants'. Take a look at it and try to see if it is a restaurant you would go to. How do they present themselves? What information do they share? Do they have proof of their quality or methods of contact? All of these are important to ranking high and being considered by a customer, so try to look your best!
Continue to Part 3
Part 3 – Setting Up Your Facebook Business Page