Each month we recognize a standout provider who has demonstrated excellence across the board. This December, it's Mark W. in Detroit!
📍 Service Area: Garden City, Livonia, Plymouth, Redford, Westland
✔️ Background Checked
🌿 1,165 Jobs Completed
⭐ 4.94 Customer Rating
📅 Joined LawnGuru: January 2018
Being a business owner can be difficult, it's a rocky road full of trials and tribulations- trust us, we get it! But no one handles these challenges with as much grace as our Pro of the Month, Mark. By proactively reaching out with
live ETA updates, or replying to those seeking landscaping advice from an expert, Mark's always eager to chat with his customers.
There's something about fresh cut grass that adds to any neighborhoods curb appeal and that's something we all can relate to! Luckily, Marks customers get the best of both worlds, the ease of requesting service through the app and the quality of a seasoned professional. 
It's no wonder Mark is at the top of the leader board amongst our Pros!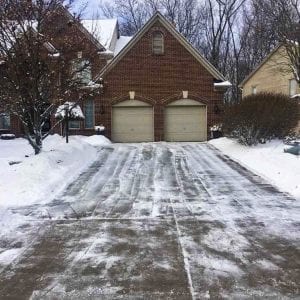 The road to becoming top dog wasn't always easy but it was always worth it, or so we've been told. Mark joined our ranks in December of 2017, ready to plow some serious powder. He was referred to LawnGuru by his fiancé's cousin so aside from all the statistics, we now can confidently say that word of mouth marketing does actually work!
During the winter he made a name for himself by operating his business the same way we operate LawnGuru, with care for all of his customers and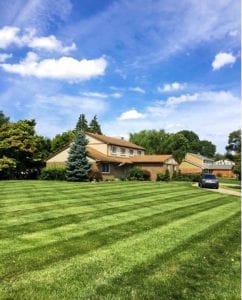 consistent, honest communication.
It can be a challenge replying to customers during heavy snow storms because unlike lawn mowing, snow service doesn't sleep! Mark keeps a close eye on his messages and prioritizes his chats even during peak order volumes. Mark's 10 for 10 when it comes to touching base with his customers and he maintains a 94% first response rate meaning almost all messages were responded to in under an hour (he's gotta sleep sometimes)!
But that's just one reason we love Mark.
Persistence, dedication, drive – those are a few qualities we've noticed our Pros seem to share. Lucky for us, Mark has all of that and more. He embodies ambition, the same ambition that led him to us.
When Mark shared with us how he wanted to create something of his own as opposed to driving someone else's vision, we realized we shared this mindset too and knew we could build something great together.
"Working for different companies over time and being treated like dirt made me want to stop building someone else's dream and go for my own. I took all the money I had and invested it in my goal. With the help of LawnGuru I have gotten my business off to a great start."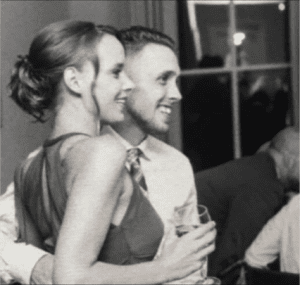 Running his own business has helped him and his fiancé, Kimmy, financially prep for their soon to be nuptials.  
In his off time, Mark explores his other interests like music and traveling. He likes road tripping to new shows with family, friends, and most importantly, with Kimmy!
The contractors who work in outdoor service have a unique passion for the outdoors and Mark is no
exception. He likes to spend time outside no matter what season it is; from mowing to trimming to snow clearing, Mark and his crew are the one stop shop catering to whatever their clients need.
His goal from all of this?  Simple.
"Building my business and making it successful has helped me provide for my soon to be wife. It's set the foundation for a steady future and together we can keep building it."
Wrapping up Another Season
The holidays are about reflection and gratitude, so here's a reminder that we couldn't be us without you! To all of our pros: THANK YOU for believing in us, and taking a chance by incorporating some technology into your business. We know many of you already run successful companies, and we have no doubt you'd grow with or without us. We couldn't be happier that you made the choice to join our team so we can all grow together! We're looking forward to all that 2019 may bring. Cheers!
Read more about our previous Provider of the Month here!
Are you a LawnGuru Pro, or do you have a Pro that's a cut above the rest? Nominate them for Provider of the Month!
[su_button url="https://lawnguru.typeform.com/to/tqBwzn" target="blank" style="flat" background="#6FB734″ size="20″ center="yes"]Nominate a Pro![/su_button]